Yokogawa DCS PLC modules in stock with good price
Good news!
Yokogawa DCS analog input modules in stock at our warehouse for your reference.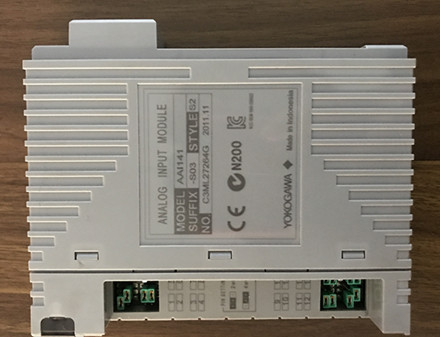 Yokogawa Distributed Control System (DCS)
A distributed control system (DCS) is a platform for automated control and operation of a plant or industrial process. A DCS combines the following into a single automated system: human machine interface (HMI), logic solvers, historian, common database, alarm management, and a common engineering suite. Over 10,000 plants entrust Yokogawa's DCS to deliver their production goals.
A Yokogawa DCS delivers critical operational infrastructure and enhanced business performance. Key benefits include:
1)Simple, fast, and low-risk upgrades – 40+ years of backwards compatibility
2)Highest field-proven system uptime
3)Extensive advanced application portfolio
4)Service and consulting to ensure benefits throughout your lifecycle
Here below are the models we have in stock at present.
If you are interested in those products, please feel free to contact us or just send us an inquiry!
You can get our contact details at our website.
Product stock pictures for your reference!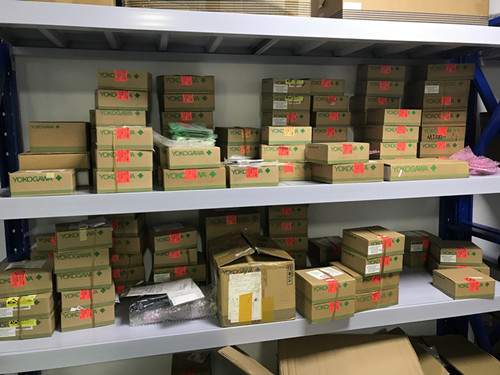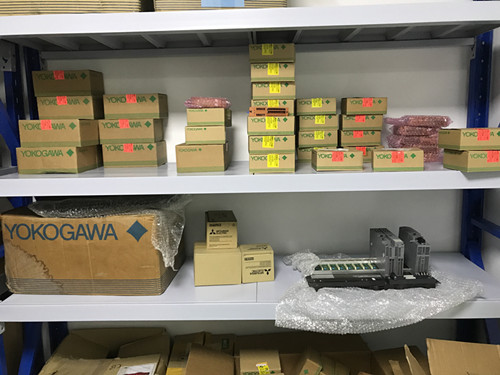 Yokogawa DCS Modules in stock models as below
VI701
AAI143-H53
AAI143-S50
AAI143-S50/K4A00
AAI543-S50/K4A00
AAI543-S50
AAI141-S50/K4A00
ANB10D-425/CU2N/NDEL
ALR121-S50
AIP827-2
ALR121-S51
SB401-S50
EB501-50
AAR181-S50
AAR145-S53
AAR145-S50
AAT145-S50
EC401-50
ADV151-P50
ADV151-P50/D5A00
ADV151-P53
ADV151-P60
ADV551-P60
ADV551-P53
PW482-50
PW481-50
AAI143-H00
AAI543-S00
AAI543-S00/K4A00
AAI543-H00
AAI543-S00/A4S00
AAI143-S00/K4A00
AAI143-S00
AAI141-S00
AAI141-S03
AAI141-HOO
AAR145-S00
EB401-10
AAT145-S00
EC402-10
AAR181-S03
ALP111-S00
ALR121-S00
ALR111-S00
ALE111-S00
AAI135-S00/K4A00
AAI135-S00/ATI3S
ADV151-P00
ADV151-P00/D5A00
ADV151-P10
ADV151-P10/D5A00
ADV551-P00
ADV551-P00/D5A00
ADV551-P10/D5A00
ADV551-P10
ADV151-P03
ADV151-E00
RB301
ATP502
T90T0CB
CP345
CP461-50
AK331-M010/SDV541
CP451-10
YCB301-C300
YCB301-C020
KS1-M050
KS1-M010
AKB331-M020
KS8-05
KS1-08
AAM10
AAM50
AAM21
AEP7D-20
AEP7D-21
AEA4D-00
MUB
AET4D-00
AED5D-05
AER4D-00
SARM55D
SAEP7D-2
ADM12C
ADM52C
YS1700-101
FLXA21-D-P-D-EA-C5-NN-A-N-A-N-NN/U
ISC40G-GG-T1-05
P51530-P2
AIP601
VI701
AAM10
AAM50
APM11
KFU8-FSSP-1.D
TE32*B
MRO-254*A
PFCD-S5520/2-TE
AIP521
CP701
PW702
AAM32
ADM12C
ADM52C
AMN11
AMN31
AMM42T
AMM42T
PRK7
PDBF1
PDBR1
KS9*A
SB401-10
EB501-10
PW482-10
AAI841-S00
ALR121-S00
ALP111-S00
ALP111-S00
AAI141-S00
AAI135-S00
AAI835-S00
ADV151-P10
ADV151-E10
ADV151-P00
ADV551-P10
NFAI543-S01
NFSB100-S01
NFDR541-P00
AAT145-S00
If you need more details, please be free to contact us!
Contact details
HONGKONG XIEYUAN TECH CO., LIMITED
Telephone:86-027-85880977
Mobile :86-13545206420(Whatapp&Wechat is available)
Fax:86-027-85309780
Skype:Diana@hkxytech.com
E-mail:Diana@hkxytech.com
Website:www.hkxy-lowvoltage.com