Yokogawa UT55A&UM33A Temperature Controller in stock now
Good news!
Yokogawa UT55A and UM33A Temperature Controller in stock now!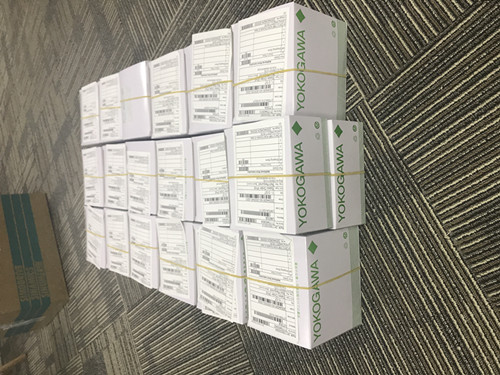 The UT55A and UT52A temperature controllers employ an easy-to-read, 14-segment large color LCD display, along with navigation keys, thus greatly increasing the monitoring and operating capabilities. A ladder sequence function is included as standard. The short depth of the controller helps save instrument panel space. The UT55A/UT52A also support open networks such as Ethernet communication.
UT55A and UT52A Temperature Controller Features
· Up to 4 analog inputs available
· 3 alarm independent common terminals available as standard
· Ladder sequence programs can be built
· Simple operation
· Up to 18 DOs (combinations available)
· Multiple language operation manual (Japanese, English, German, French, Spanish, Chinese, and Korean) available. Please specify the desired language when ordering.
· Detailed code model available to customize specifications best suited to you.



Dear customer, we have good news for you!
We have some pieces of Yokogawa UT55A and UM33A temperature controllers in stock now!
If you have any relevant inquiries about this item, please be free to contact us.
You can contact us online or just send me an inquiry to my email.
Please remember to offer us your contact details, we will reply back to you soon, thanks.