Honeywell STG700 GP transmitter new arrival product
Good news!
Honeywell STG700 Gauge Pressure transmitter new arrival product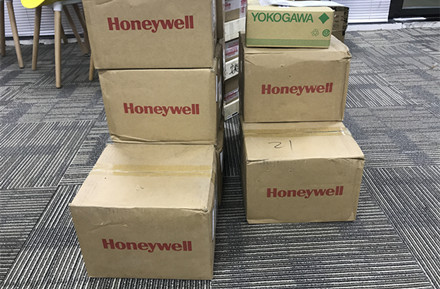 Honeywell's SmartLine ® ST700 Pressure Transmitters include absolute pressure, gauge pressure, flange mount and remote seal transmitters that meet industry requirements in performance, stability, reliability and rangeability. With innovative modularity and an intuitive human machine interface (HMI), these products are ideal for a wide range of industrial process applications.
SmartLine®​ ​ST700 Gauge Pressure Transmitters are ideal for applications ranging from high-pressure measurements in boilers and fuel feeds to tank level measurement applications with a relatively high process temperature. Users have the option of choosing between dual-head and in-line models to match their process interface requirements.​​​​​​​​​​​
What Is It?
​Dual Head Gauge Pressure Transmitters are suited for typical applications involving reaction vessels in the chemical industry and level applications with process temperatures up to 257°F /125°C.
In-Line transmitters are screwed directly onto a 1/2" male NPT nipple and can be installed in hazardous environments for accurate, repeatable pressure measurement. Typical applications include high-pressure measurement in boilers, fuel feeds and high-pressure reaction vessels in the petrochemical and hydrocarbon recovery industries.
The following models are available:
• STG740/ STG745/ STG74L/ STG74S​ 0-500 psi 0-35 bar
• STG770/ STG775/ STG77L/ STG77S​ 0-3,000 psi 0-210 bar
• STG78L/ STG78S​ 0-6,000 psi 0-420 bar
• STG79L/ STG79S​ 0-10,000 psi 0-690 bar
Need more information for Honeywell STG700 Gauge Pressure transmitter,contact us here!
Contact details
HONGKONG XIEYUAN TECH CO., LIMITED
Telephone:86-027-85880977
Mobile :86-13545206420(Whatapp&Wechat is available)
Fax:86-027-85309780
Skype:Diana@hkxytech.com
E-mail:Diana@hkxytech.com
Website:www.hkxy-lowvoltage.com