MTL5053 4 pieces in stock at our warehouse!
Good news!
4 pieces of MTL5053 in stock at our warehouse!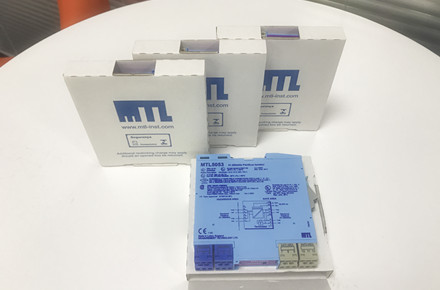 MTL5053 product description
MTL5053 ISOLATOR/ POWER SUPPLY 31.25kbit/s fieldbus
The MTL5053 has been specifically developed to extend 31.25kbit/s (H1) fieldbus networks into hazardous areas. It provides power and communication to devices powered through the signal conductors. For installations in which the safe-area bus length is small an internal terminator can be enabled by a switch on top of the module. The MTL5053 complies with requirements of Fieldbus Foundation™ specified power supply Type 133† (IS power supply).

Dear customer, if you have any interest about our MTL safe isolators, please contact us online or just send us an inquiry.
We will offer you more details.

The good news for today "We have 4 pieces of MTL5053 in stock at present!" Welcome you to visit. Let's talk!