MTL5500 Intrinsically Safe Isolators in stock
MTL5500 Intrinsically Safe Isolators

MTL is a world leader in products designed for use in hazardous areas where there is a probability of explosiveatmospheres.
MTL's products range from industry renowned (IS) barriers and isolators through to sophisticated process control products, all designed for the harsh environments often encountered in the process industry.
As part of our 'Customer Committment' process, MTL regularly produce educational reference material to assist users in understanding the latest EU regulations and directives.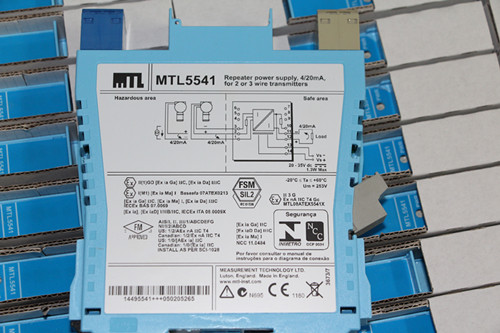 We offer the best choice in DIN-rail and backplane mounting isolators to meet the requirements of modern systems. The DIN-rail mounting isolator ranges provide a wide choice of functions with high accuracy and reliability, while the backplane mounting products are established as the leading IS system interface with solutions for all the major DCS companies.
The MTL4500 range is the latest generation of backplane mounting products, building upon the heritage of MTL4000 and introducing many key application benefits.
The MTL5500 range launches a new industry standard for DIN rail mounting products, ideally suited to a wide variety of interface tasks for process instrumentation.
The MTL5500 range modules are versatile yet simple to apply; use the latest technology and yet are well proven.
These contrasting attributes stem from the progression of our expertise in the design and manufacture of isolators for intrinsic safety and the application of innovative technology to achieve the required separation and segregation of the circuits.The MTL5500 (DIN-rail mounting) and MTL4500 (backplane mounting) isolators share a common design, differing only in the mechanical mounting and connection methods.
We are a good supplier of MTL safe isolator products.We promise to our end user's that alll our products are 100% original ones with one year warranty. If you have any question about this series products, please don't hesitate to contact us. We will provide you more details. Any other question, just call me!

More MTL4500 MTL5500 product picture for your reference!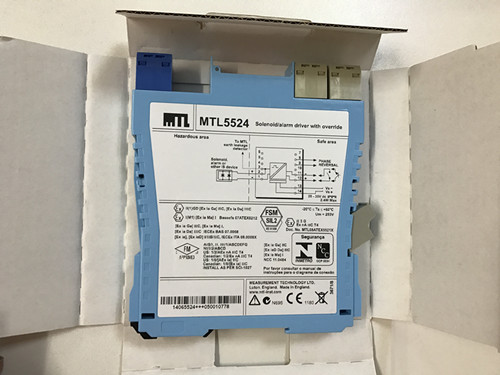 MTL5524 MTL5524 MTL5524 MTL5524