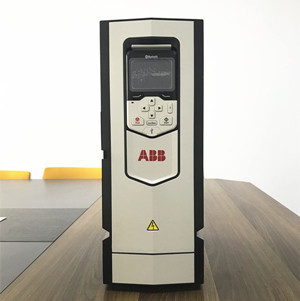 BASIC INFO
Product overview
ABB ACS355-03E-01A2-4 inverter Pn 0,37kW, I2n 1,2A IP20.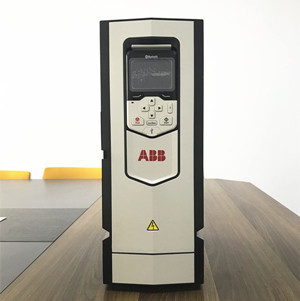 ABB ACS355-03E-01A2-4 inverter product specification as below.
General Information
Global Commercial Alias:ACS355-03E-01A2-4
Product ID:3AUA0000058182
ABB Type Designation:ACS355-03E-01A2-4
EAN:6438177223573
Catalog Description:
ACS355-03E-01A2-4; ACS355-03E-01A2-4 Pn 0,37kW, I2n 1,2A IP20.

Ordering
Country of Origin:
China (CN)
Finland (FI)
Customs Tariff Number:85044084
EAN:6438177223573
Invoice Description:ACS355-03E-01A2-4 Pn 0,37kW, I2n 1,2A IP20.
Made To Order:No
Minimum Order Quantity:1 piece
Order Multiple:1 piece
Quote Only:No
Replaced Product ID (OLD):68468060
Selling Unit of Measure:piece

Stocked At (Warehouses):

Central Stock Europe
Central Stock Asia
FIPSEEXPU
US Drive Services
FIPSEEXPU014
SGRDC002EXPU
CNIAB001EXPU
SGIND002EXPU
AUABB024EXPU

Dimensions

Product Net Height:344 mm
Product Net Length:217 mm
Product Net Weight:1.7 kg
Product Net Width:132 mm
Technical
Enclosure Class:IP20
Frequency (f):48 ... 63 Hz
Input Voltage (Uin):380 ... 480 V
Mounting Type:Wall-mounted
Number of Phases:3
Output Current, Normal Use:1.2 A
Output Power, Normal Use:0.37 kW 0.5 Hp
Additional Information
Product Main Type:ACS355
Product Name:Frequency converter
Classifications
Product Series:ACS355
Other related models for ABB ACS355 series inverter.
ACS355-01E-02A4-2
ACS355-01E-04A7-2
ACS355-01E-06A7-2
ACS355-01E-07A5-2
ACS355-01E-09A8-2
ACS355-03E-02A4-2
ACS355-03E-03A5-2
ACS355-03E-04A7-2
ACS355-03E-06A7-2
ACS355-03E-07A5-2
ACS355-03E-09A8-2
ACS355-03E-13A3-2
ACS355-03E-17A6-2
ACS355-03E-24A4-2
ACS355-03E-31A0-2
ACS355-03E-46A2-2
ACS355-03E-01A2-4
ACS355-03E-01A9-4
ACS355-03E-02A4-4
ACS355-03E-03A3-4
ACS355-03E-04A1-4
ACS355-03E-05A6-4
ACS355-03E-07A3-4
ACS355-03E-08A8-4
ACS355-03E-12A5-4
ACS355-03E-15A6-4
ACS355-03E-23A1-4
ACS355-03E-31A0-4
ACS355-03E-38A0-4
ACS355-03E-44A0-4
For more information about
ABB ACS355-03E-01A2-4 inverter, please send me an inquiry here.
Contact details
HONGKONG XIEYUAN TECH CO., LIMITED
Telephone
:86-027-85880977
Mobile
:86-13545206420(Whatapp&Wechat is available)
Fax
:86-027-85309780
Skype
:Diana@hkxytech.com
E-mail
:Diana@hkxytech.com Or Cc:
Dianatian118@gmail.com
Website
:www.hkxy-lowvoltage.com