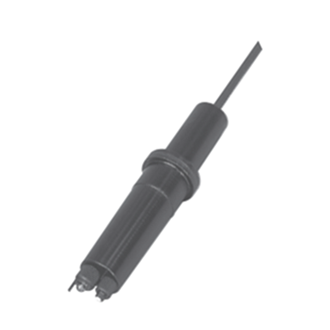 BASIC INFO
Product overview
Yokogawa pH/ORP Sensors PH8EFP, PH8ERP, OR8EFG, OR8ERG
Yokogawa's pH and ORP analyzers are highly reliable. They feature advanced functions and are useful for a wide variety of applications including water quality management in a broad range of production processes and in medium-sized wastewater treatment plants, or as general pH and ORP control systems.
Based on Yokogawa's track record and years of experience, a comprehensive range of products has been produced to provide solutions best suited to individual applications.
In addition to the PH8EFP, PH8ERP, OR8EFG and OR8ERG standard Ryton pH and ORP sensors, specialty pH and ORP sensors are available for various applications.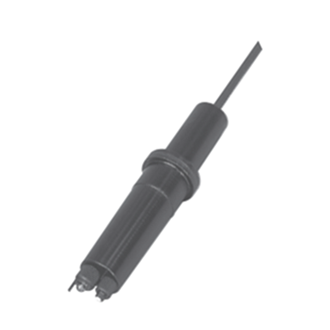 Features
Ryton pH/ORP sensors PH8EFP, PH8ERP, OR8EFG, OR8ERG
With a body made of Ryton, a strong engineering plastic which is comparable to Teflon in terms of corrosion resistance and heat resistance, a wide range of applications are possible.
A single type of electrode can support all applications regardless of whether a holder or cleaner is used.
The integrated-electrode design simplifies calibration with standard solutions and maintenance.
The glass electrode of a pH analyzer, the platinum or gold electrode, and the junction of an ORP analyzer can each be easily replaced.
Yokogawa pH/ORP Sensors OR8ERG code information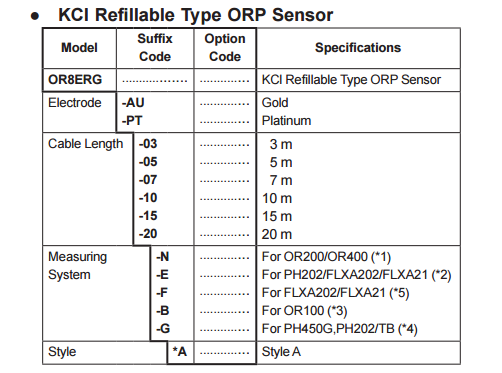 If you need more information, please be free to contact us.
Contact details
HONGKONG XIEYUAN TECH CO., LIMITED
Telephone:86-027-85880977
Mobile :86-13545206420(Whatapp&Wechat is available)
Fax:86-027-85309780
Skype:Diana@hkxytech.com
E-mail:Diana@hkxytech.com
Website:www.hkxy-lowvoltage.com