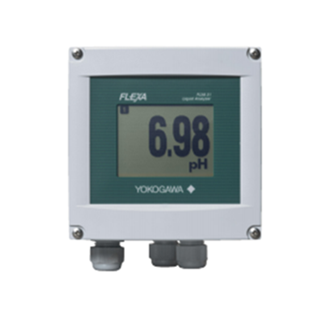 BASIC INFO
Product overview
Yokogawa FLXA 21 Modular Dual Input Transmitter/Analyzer
The model FLEXA® two-wire analyzer is used for continuous on-line measurements in industrial installations. It offers an option for single or dual sensor measurement, making it the most flexible 2-wire analyzer available. The model FLEXA® modular-designed series analyzer offers 4 parameter choices – pH/ORP (oxidation-reduction potential), contacting conductivity (SC), inductive conductivity (ISC) or dissolved oxygen (DO) – with the respective sensor module.

For dual sensor measurement, the sensor modules must be the same parameter – pH/ORP and pH/ORP, SC and SC, and DO and DO. Dual sensor measurement offers additional functionalities including a variety of calculated data from the two measuring parameters, as well as, the option to program the analyzer as a redundant system. In the redundant system the main output parameter is automatically switched over to the second sensor output in case of the main sensor's failure. ISC is only available as a single measurement.
One analyzer can accept any of 4 types of measurements; pH/ORP, Contacting Conductivity (SC), Inductive Conductivity (ISC) and Dissolved Oxygen (DO)
Dual sensor measurement on a 2-wire type analyzer pH/ORP and pH/ORP, SC and SC, and DO and DO
Modular design: replaceable sensor modules
Redundant system on dual sensor measurement
Variety of materials of construction: SS or Plastic
Intuitive easy touch screen operation on 2-wire type analyzer
Unique HMI menu structure in 12 languages
Quick setup menu for fast and east measurement operation
Online Sensor Wellness checking for predictive maintenance
NEMA 4X / IP66 Enclosure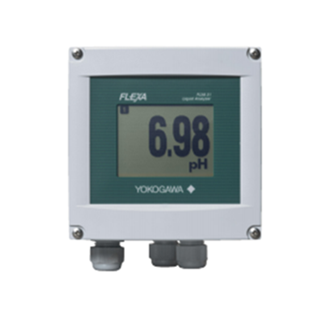 Yokogawa FLEXA 21 model code information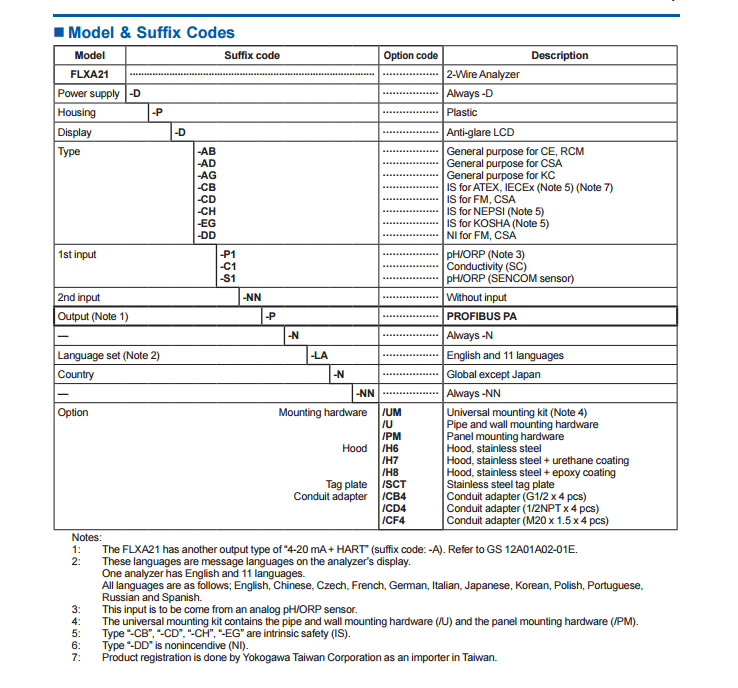 If you need any other information for Yokogawa FLEXA 21, please contact us here!
Contact details
HONGKONG XIEYUAN TECH CO., LIMITED
Telephone:86-027-85880977
Mobile :86-13545206420(Whatapp&Wechat is available)
Fax:86-027-85309780
Skype:Diana@hkxytech.com
E-mail:Diana@hkxytech.com
Website:www.hkxy-lowvoltage.com