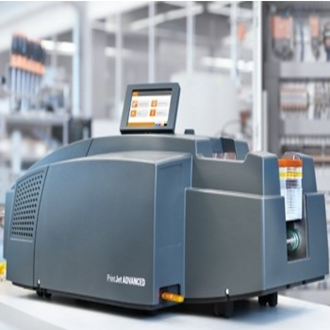 BASIC INFO
Product overview
Weidmuller printer PRINTJET ADVANCED 115V No:1338700000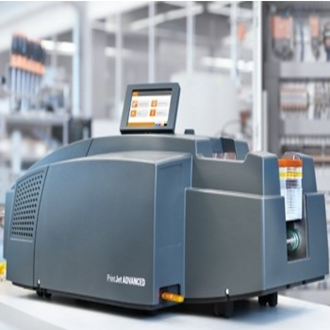 We can supply you with the right printer depending on your needs: compact, onsite or with colour printing. Our PrintJet ADVANCED is a remarkable solution. It features razor-sharp print quality, excellent wipe and scratch resistance, and unique colour print – which make it the benchmark printer for industrial labelling.
The MCP Plus and MCP Basic plotters offer high flexibility; with just one mounting frame, you can print more than 200 different marker types in MultiCard format. The ThermoMark series is the perfect system for printing labels and shrink sleeves in brilliant print quality.
Want to organize your time efficiently and complete marking tasks without any stress? Then your marking system needs to provide maximum flexibility and be available at any location. Want to print a large number of markers during peak hours without sacrificing quality and without monitoring if at all possible? The PrintJet ADVANCED reliably meets all these needs and more. See for yourself how it's unique functions allow it to complete your marking tasks with ease. We know you will be impressed with how the PrintJet ADVANCED optimizes your work processes.
Features:
Optimized operation
The 5.7" true color TFT touch panel can be swivelled and tilted to greatly simplify the work process. Use of an easy-to-understand operator front-end reduces complexity to an absolute minimum and makes your work stress-free and very simple. 25 integrated languages make the printer a global player.
Metal marking as standard
You can use the PrintJet ADVANCED to print both MultiCard and MetalliCard formats. This offers you maximum scope of use, flexibility and independence from external providers.
Cost savings guaranteed
The self-regulating thermal fixing for surface sealing of a consistent quality makes the marker incredibly resistant and extremely durable in an industrial environment. This saves money because the marker doesn't have to be replaced on a regular basis.
Increased processing volumes
With a holding capacity of up to 30 MultiCards, the PrintJet ADVANCED is able to process 6000 markers with just one click - no need for operator intervention and ready for immediate use. A high level of automation which improves efficiency and optimizes processes at the same time.
Extended flexibility
Thanks to its stand-alone function, the PrintJet ADVANCED can also be used peripherally without a direct software connection. An integrated industrial PC can process your preconfigured print orders directly via the USB port.
Improves safety
It's easier to maintain and identify equipment with color identification. Warning and safety information have a clear impact due to signal colors. Some standards even recommend color identification.
Selection models:
PRINTJET ADVANCED 115V Ordering No:1338700000
PRINTJET ADVANCED 230V Ordering No:1324380000
THM MMP - PJA SET Ordering No:2467350000

If you need more details for Weidmuller PRINTJET ADVANCED printer, please contact us here!
Contact details
HONGKONG XIEYUAN TECH CO., LIMITED
Telephone:86-027-85880977
Mobile :86-13545206420(Whatapp&Wechat is available)
Fax:86-027-85309780
Skype:Diana@hkxytech.com
E-mail:Diana@hkxytech.com
Website:www.hkxy-lowvoltage.com