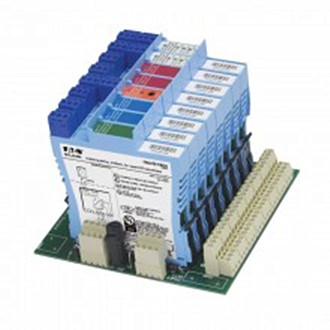 BASIC INFO
Production overviews
MTL 4500 Intrinsically Safe Isolators
MTL4521L
MTL4521/L – MTL5521 SOLENOID/ ALARM DRIVER loop-powered, IIC The MTLx521 and the MTL4521L are loop-powered modules which enable a device located in the hazardous area to be controlled from the safe area. They can all drive a certified intrinsically safe low-power load, as well as non-energy-storing simple apparatus such as an LED.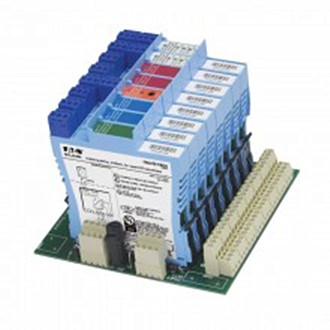 MTL4521L safe isolator product specification
SPECIFICATION
See also common specification
Number of channels
One
Location of load
Zone 0, IIC, T4–6 hazardous area if suitably certified
Div. 1, Group A hazardous location
Input voltage
20 to 35V dc
Hazardous-area output (MTLx521)
Minimum output voltage: 13.6V at 48mA
Maximum output voltage: 24V from 180Ω
Current limit: 48mA minimum
Hazardous-area output (MTL4521L)
Minimum output voltage: 11.1V at 48mA
Maximum output voltage: 24V from 232Ω
Current limit: 48mA minimum
Output ripple
< 0.5% of maximum output, peak to peak
Response time
Output within 10% of final value within 100ms

LED indicator
Yellow: output status, on when output active
Maximum current consumption
90mA at 24V
Power dissipation within unit
1.4W at 24V
Safety description (MTLx521)
Uo=25V Io=147mA Po=0.92W Um = 253V rms or dc
Safety description (MTL4521L)
Uo= 25V Io= 108mA Po= 0.68W Um = 253V rms or dc

Other related product models for MTL4521L isolators as below for your reference.
MTL4501-SR
MTL4504
MTL4510
MTL4510B
MTL4511
MTL4513
MTL4514D
MTL4514_B
MTL4516
MTL4516C
MTL4517
MTL4521
MTL4521L
MTL4523
MTL4523L
MTL4523R
MTL4523V-VL
MTL4524
MTL4524S
MTL4525
MTL4526
MTL4541
MTL4541A
MTL4541AS
MTL4541B
MTL4541P
MTL4541S
MTL4541T
MTL4544
MTL4544A
MTL4544AS
MTL4544B
MTL4544D
MTL4544S
MTL4546
MTL4546C
MTL4546S
MTL4546Y
MTL4549
MTL4549C
MTL4549Y
MTL4573
MTL4575
MTL4576-RTD
MTL4576-THC
MTL4581
MTL4582B
MTL4531
MTL4532
MTL4561
MTL4599
MTL4599N
If you have any question about MTL4521L, please feel free to contact me on line! Or send me an inquiry here.
Contact details
HONGKONG XIEYUAN TECH CO., LIMITED
Telephone
:86-027-85880977
Mobile
:86-13545206420(Whatapp&Wechat is available)
Fax
:86-027-85309780
Skype
:Diana@hkxytech.com
E-mail
:Diana@hkxytech.com Or Cc:
Dianatian118@gmail.com
Website
:www.hkxy-lowvoltage.com