MTL5516C high quality MTL England original isolated barrier.
Good news!
MTL5516C high quality MTL England original isolated barrier product in stock for sale now.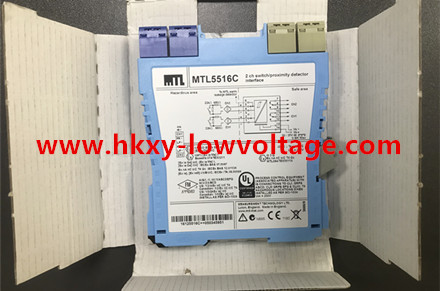 MTL5516C isolated barrier product specification as below.
MTL4516/C – MTL5516C SWITCH/ PROXIMITY DETECTOR INTERFACE 2-channel, with line fault detection
The MTLx516/C enable two safe-area loads to be controlled by a switch or proximity detector located in a hazardous-area. When selected, open or short circuit conditions in the field wiring are detected by the linefault-detect (LFD) facility and also indicated on the top of the module. Phase reversal for each channel is selected by a switch on the side of the module and output is provided by changeover relay contacts.
Our MTL5516C safety barrier product details picture.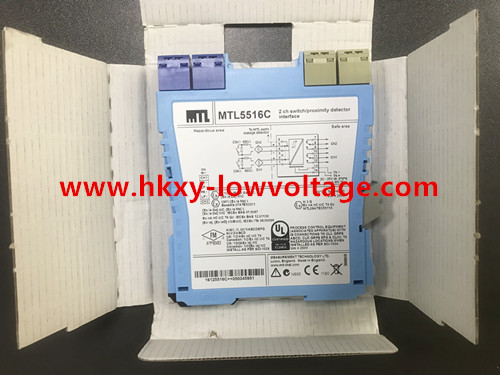 MTL5516C front side product picture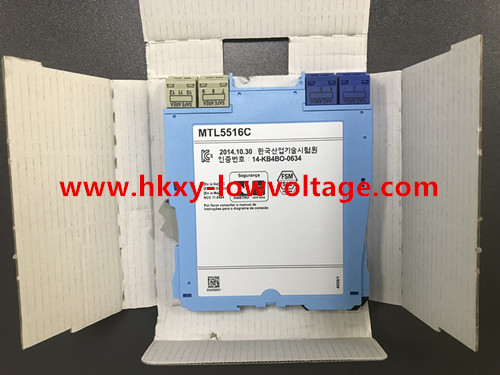 MTL5516C back side product picture
Other related product models for MTL5500 as below.
MTL5018AC
MTL5501-SR
MTL5510
MTL5510B
MTL5511
MTL5513
MTL5514
MTL5514D
MTL5516C
MTL5517
MTL5521
MTL5522
MTL5523
MTL5523V – V
MTL5524
MTL5525
MTL5526
MTL5541
MTL5541A
MTL5541AS
MTL5541S
MTL5544
MTL5544A
MTL5544AS
MTL5544D
MTL5544S
MTL5546
MTL5546Y
MTL5549
MTL5549Y
MTL5573
MTL5575
MTL5576-RTD
MTL5576-THC
MTL5581
MTL5582
MTL5582B
MTL5991
MTL5531
MTL5532
MTL5533
MTL5561
MPA5500
MTL5051
MTL5053
MTL5314
MTL5599
Dear customer, if you're interested in our
MTL5516C, or MTL5500 series isolated barrer product, please feel free to contact us here.
Contact details
HONGKONG XIEYUAN TECH CO., LIMITED
Telephone
:86-027-85880977
Mobile
:86-13545206420(Whatapp&Wechat is available)
Fax
:86-027-85309780
Skype
:Diana@hkxytech.com
E-mail
:Diana@hkxytech.com Or Cc:
Dianatian118@gmail.com
Website
:www.hkxy-lowvoltage.com