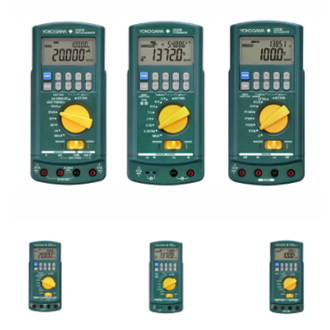 BASIC INFO
Product overview
Yokogawa Process Calibrator CA310 in stock with good price.Have any question about our Yokogawa CA310 calibrators?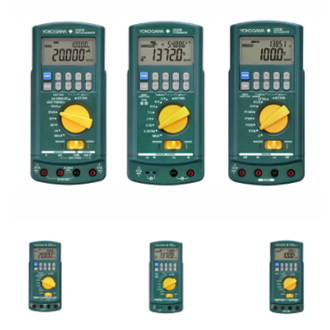 Yokogawa Process Calibrator CA310 product description.
The CA300 Series is a high accuracy source and measure portable handheld calibrator used to inspect and maintain the accuracy of control devices such as temperature controllers, temperature transmitters, temperature sensors and other process devices which are used in process plants, industry machinery, and manufacturing. Available in 3 models, the CA310, CA320, and CA330 provide an ergonomic and friendly user-interface making it easy to use.
Yokogawa Process Calibrator CA310 product details
Basic Accuracy: 0.015% (Source&Meas. accuracy of Voltage mA)
20 mA SIMULATE (SINK) function
Simultaneously supplies 24V loop power and measure output signal with high accuracy
HART/BRAIN comm. resistance (250Ω) embedded
Sub display displays span% of the source value
Corresponds to various types of source pattern
(Step sweep/ Linear sweep/ Manual step/ Span check)


Other related product series for
Yokogawa Process Calibrator CA310 product as below.
Yokogawa Portable and Handheld Instruments
Digital Multimeters--
DM7560 Digital Multimeter 6.5 Digit
Digital Multimeter TY720
Digital Multimeter TY710
Digital Multimeter TY530
Digital Multimeter TY520
Pocket Digital Multimeter 73101
Process Multimeter CA450
Calibrators
Process Calibrator CA300 Series
Low Pressure Calibrator CA700
Multifunction Calibrator CA150 (Handheld)
Multifunction Calibrator CA71 (Portable)
Process Multimeter CA450
Portable Power Monitor/Recorder
Power Quality Analyzer CW500
Clamp-on Power Meter CW10 (Single-Phase)


For more information about Yokogawa Process Calibrator CA310 product, please feel free to send me an inquiry here.
Contact details.
HONGKONG XIEYUAN TECH CO., LIMITED
Telephone:86-027-85880977
Mobile :86-13545206420(Whatapp&Wechat is available)
Fax:86-027-85309780
Skype:Diana@hkxytech.com
E-mail:Diana@hkxytech.com Or Cc:Dianatian118@gmail.com
Website:www.hkxy-lowvoltage.com