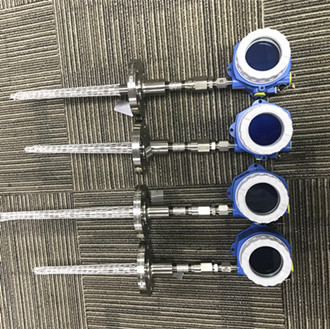 BASIC INFO
Product overview

Professional supplier for Endress hauser Micropilot FMR540,E+H FMR540 price 10% off.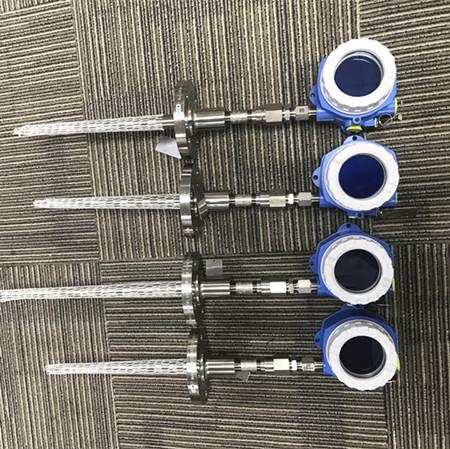 Endress hauser Micropilot FMR540 product introduction.
Endress hauser Radar measurement Micropilot FMR540
Horn antenna and parabolic antenna for custody transfer applications
Micropilot FMR540 is used for custody transfer and inventory control applications with NMi- and PTB-approvals and meets the requirements according to OIML R85 and API 3.1B. FMR540 with parabolic antenna is particularly suited for free space applications up to 40m and with horn antenna for free space applications that disallow the use of a parabolic antenna due to tank/nozzle geometry. Cost-effective and simple installation via 4-wire cable with HART and 24 V DC intrinsically safe power supply.
Endress hauser Level measurement
Endress hauser Radar measurement Time-of-Flight Micropilot Endress hauser FMR20
Endress hauser Radar measurement Micropilot Endress hauser FMR60
Endress hauser Capacitance Point level detection Liquipoint Endress hauser FTW23
Endress hauser Ultrasonic measurement Time-of-Flight Prosonic Endress hauser FDU90
Endress hauser Ultrasonic measurement Time-of-Flight Prosonic Endress hauser FDU91
Endress hauser Ultrasonic measurement Time-of-Flight Prosonic Endress hauser FDU91F
Endress hauser Ultrasonic measurement Time-of-Flight Prosonic Endress hauser FDU92
Endress hauser Ultrasonic measurement Time-of-Flight Prosonic Endress hauser FDU93
Endress hauser Ultrasonic measurement Time-of-Flight Prosonic Endress hauser FDU95
Endress hauser Electronic differential pressure Deltabar Endress hauser FMD71
Endress hauser Electronic differential pressure Deltabar Endress hauser FMD72
Endress hauser Guided radar measurement Time-of-Flight Levelflex Endress hauser FMP50
Endress hauser Guided radar measurement Time-of-Flight Levelflex Endress hauser FMP51
Endress hauser Guided radar measurement Time-of-Flight Levelflex Endress hauser FMP52
Endress hauser Guided radar measurement Time-of-Flight Levelflex Endress hauser FMP53
Endress hauser Guided radar measurement Time-of-Flight Levelflex Endress hauser FMP54
Endress hauser Guided radar measurement Time-of-Flight Levelflex Endress hauser FMP55
Endress hauser Guided radar measurement Time-of-Flight Levelflex Endress hauser FMP56
Endress hauser Guided radar measurement Time-of-Flight Levelflex Endress hauser FMP57
Endress hauser Radar measurement Time-of-Flight Micropilot Endress hauser FMR10
Endress hauser Radar measurement Time-of-Flight Micropilot Endress hauser FMR50
Endress hauser Radar measurement Time-of-Flight Micropilot Endress hauser FMR51
Endress hauser Radar measurement Time-of-Flight Micropilot Endress hauser FMR52
Endress hauser Radar measurement Time-of-Flight Micropilot Endress hauser FMR53
Endress hauser Radar measurement Micropilot Endress hauser FMR532
Endress hauser Radar measurement Micropilot Endress hauser FMR540
Endress hauser Radar measurement Time-of-Flight Micropilot Endress hauser FMR56
Endress hauser Radar measurement Time-of-Flight Micropilot Endress hauser FMR57
Endress hauser Radar measurement Micropilot Endress hauser FMR62
Endress hauser Radar measurement Micropilot Endress hauser FMR67
Endress hauser Ultrasonic measurement Time-of-Flight Prosonic Endress hauser FMU30
Endress hauser Ultrasonic measurement Time-of-Flight Prosonic Endress hauser FMU40
Endress hauser Ultrasonic measurement Time-of-Flight Prosonic Endress hauser FMU41
Endress hauser Ultrasonic measurement Time-of-Flight Prosonic Endress hauser FMU42
Endress hauser Ultrasonic measurement Time-of-Flight Prosonic Endress hauser FMU43
Endress hauser Ultrasonic measurement Time-of-Flight Prosonic Endress hauser FMU44
Endress hauser Vibronic Point level detection Liquiphant Endress hauser FTL31
Endress hauser Vibronic Point level detection Liquiphant Endress hauser FTL33
Endress hauser Vibronic Point level detection Liquiphant Endress hauser FTL50
Endress hauser Vibronic Point level detection Liquiphant Endress hauser FTL50H
For more information, please feel free to contact me here.
Contact details
HONGKONG XIEYUAN TECH CO., LIMITED
Telephone:86-027-85880977
Mobile :86-13545206420(Whatapp&Wechat is available)
Fax:86-027-85309780
Skype:Diana@hkxytech.com
E-mail:Diana@hkxytech.com Or Cc:Dianatian118@gmail.com
Website:www.hkxy-lowvoltage.com